A Sergeant in the United States Air Force, a member of our employment team, and college student, Sgt. Mailley has always followed the drive of a single word: family. Following in her father's footsteps, Sgt. Mailley joined the National Guard fresh out of high school, becoming the 5th generation military in her family. Basic training in San Antonio, TX was a far stretch from her roots in Salem County, NJ. Gearing toward her eventual career in logistics, Ashley trained in Norfolk, VA and then was stationed as an Airman Basic, E1 at her base in New Castle, DE. She worked there full time for the next four years as a logistics technician for the State of Delaware, along with being the administrative assistant to the Inspector General.
Ashley deployed in 2015 for 7 months to the Al Udeid Air base in Qatar in support of Operation Enduring Freedom. She eventually made her way up to her recent promotion of an E5, Staff Sergeant and the Air Force and is currently continuing in the Guard part-time. Her first exercise at her current rank was in Las Vegas Nevada less than a month into her new position with us. Serving her country in above average heat seems to be her pattern since basic. "It was 112 degrees there. I thought that we were going to melt!" laughed Ashley.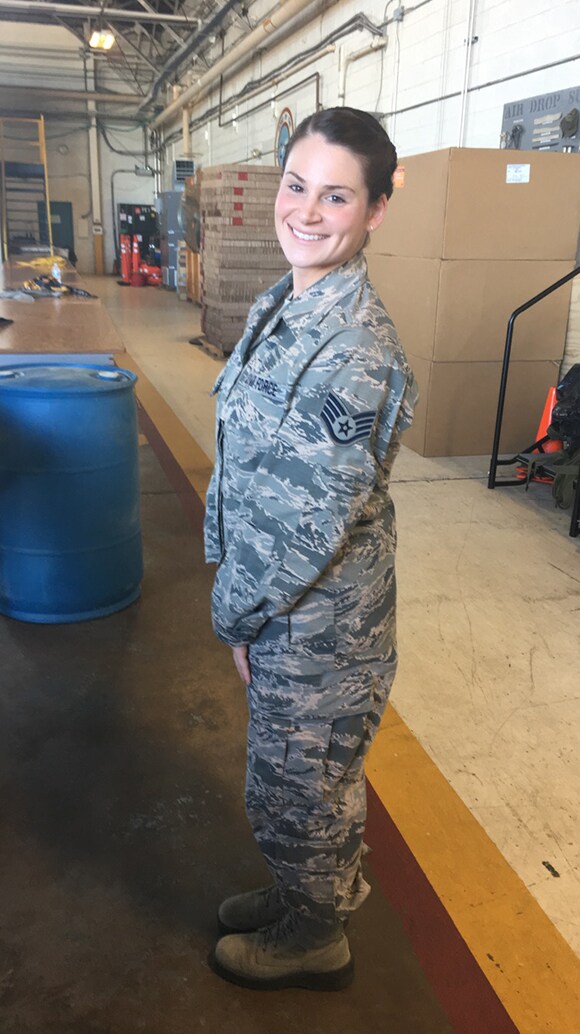 Ashley is determined to reach her goals in all of her careers, currently being a full time business student at Del Tech while working full time at Hertrich along with being a part time Guardsman. "I plan on retiring as a Senior Master Sergeant - my Dad retired one step below that and always said that I have to be one step ahead of him."
The military has affected her personal life at an early age and continues to affect her work life as well in every way possible. "I look at everything a little differently now, mainly from a military perspective and less like a civilian. Some things that you see and experience in the Armed Forces are indescribable. They made me realize that I am stronger than I would have ever thought that I was, and that most every difficult situation is mind over matter."
Sgt. Mailley's fiancé is also active duty Air Force and they both enjoy time spent with his 3 and a half year old daughter. In her free time, Sgt. Mailley says she just tries to catch up on her sleep!
Sgt. Mailley, thank you for your continued sacrifices and dedication to your family, the Hertrich Family and to the United States Military and its citizens. And we express our gratitude and appreciation to the previous 4 generations in your family that instilled in you such great values and convictions as well. We are honored that you have carried on the tradition. We also agree that there's a lot to be said for "family."