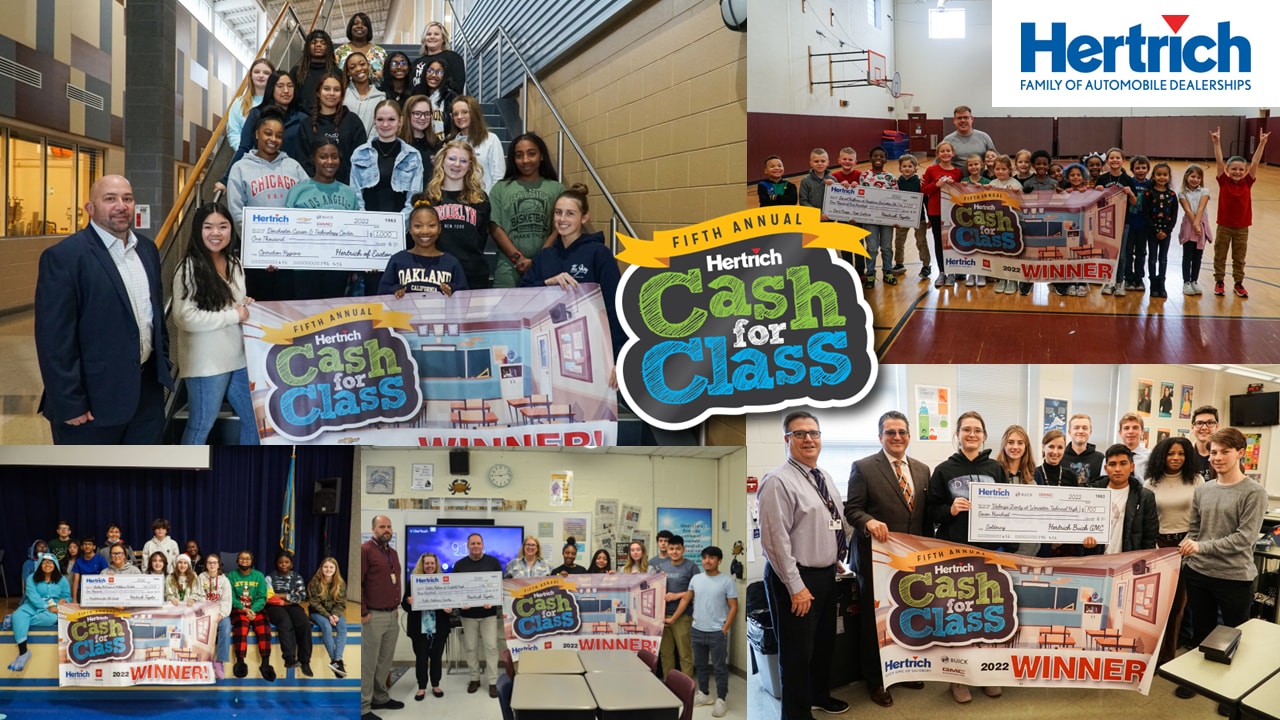 CONGRATULATIONS TO OUR WINNERS!
The 5th Annual Hertrich Cash for Class introduced some great new classroom ideas and technologies. It was both our honor and pleasure to provide funding for our local teachers and schools. This year, Hertrich named 40 Cash for Class winners, totaling nearly $40,000 given directly to classrooms in our local school districts. Throughout the five-year existence of the program Hertrich has funded a total of 127 classrooms, gifting a total of over $126,000! This year alone, the Hertrich Cash for Class program funded projects including iPads, virtual reality goggles for Geography, robotics programs, art programs, band equipment, books, Play-aways, headphones, a sensory path, a school-based community garden and much more.
"It is important to us that we strive to be a pillar in our community and one of the best ways to do that is by supporting our local school districts," 
- Fred Hertrich IV 
Check back this fall for information to enter the Sixth Annual Hertrich Cash For Class
---