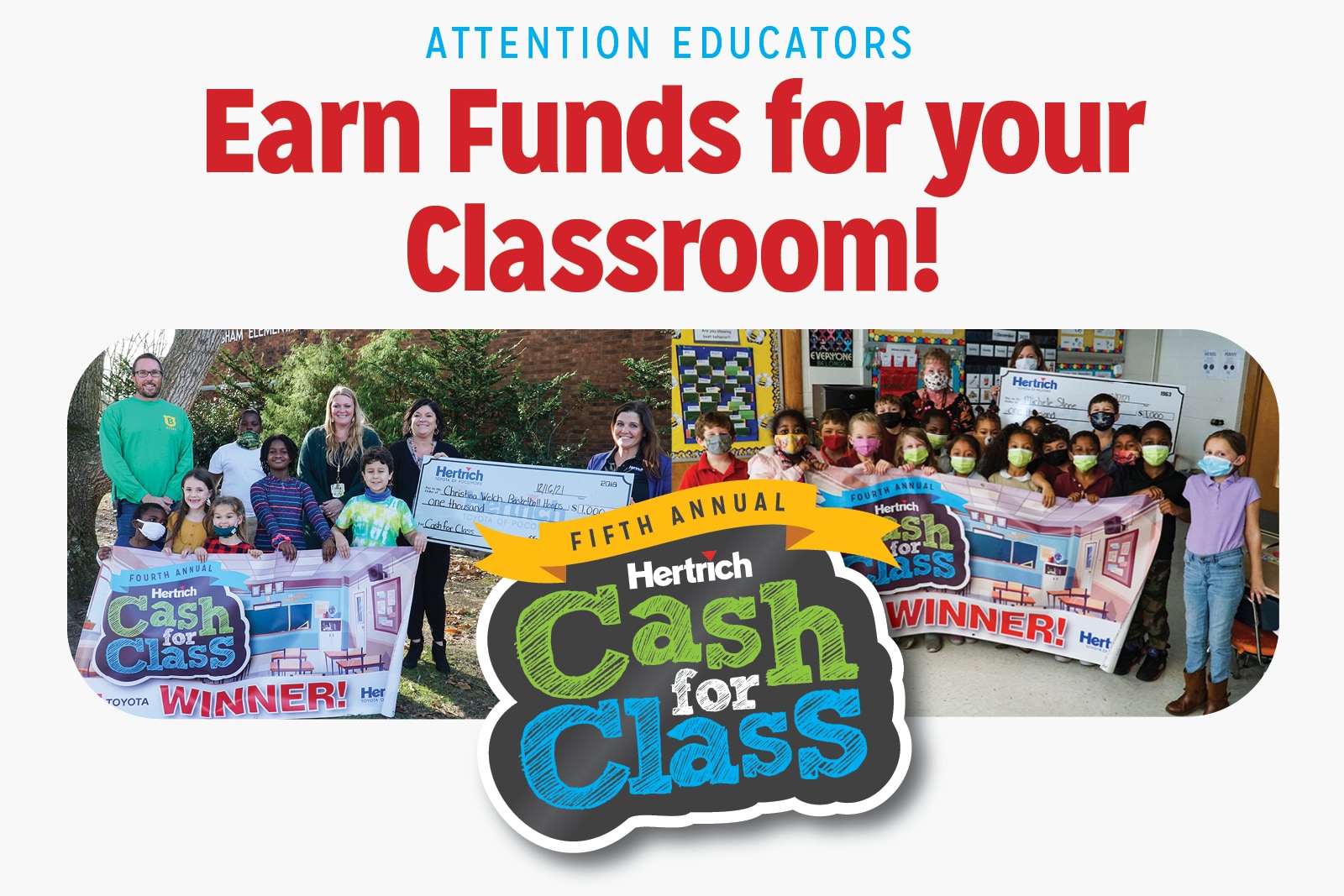 You know your students best.
Tell us what you need to enhance their learning!
Submitting is as easy as A,B,C!
A. Create a 1-3 minute creative video telling us what your project is and how it will benefit students.
B. Submit your video at hertrichcashforclass.com
C. Encourage your friends, family, teammates, students and parents to vote for their favorite video from November 2-6th. The community favorite winner will automatically be fully funded up to $1,000.
Hertrich is offering funding up to $1,000 per project.
The 5th Annual Hertrich Cash for Class is a great way to fund a new classroom idea, new technology or fun way to learn. We are giving away thousands of dollars locally to go directly to great classroom ideas benefiting students!
Submissions are due
between September 26 through October 28
.
Winners will be announced in December.
Nearly $80,000 Awarded to Date!
Submit your video starting Monday, September 26, 2022
Requirements: Must be an educator or administrator in a public or private school system in Accomack, Somerset, Worcester, Wicomico, Talbot, Dorchester, Sussex or Kent (Del.) counties (Kent Co. limited to Caesar Rodney, Capital, Milford, Lake Forest school districts and Polytech High School). Project must directly benefit students. Must submit a short video explaining your idea for a special project you need funding for. Must complete online entry form and request for funding. Any funding awarded must be used for the winning project it was requested for. Winners are requested to provide a thank you note with a picture or video of the funded project for marketing purposes. Community winner is not eligible for an additional Hertrich award. For more information, please contact Courtney Hastings at chastings@hertrichs.com.