Thank you to everyone who helped us (virtually) Snack Pack the Truck to support
USO Delaware
!
This year for our fourth annual Snack Pack the Truck campaign, we asked our team members, customers, partners and community to donate $$$ online or at a cash box located at every Hertrich location. Every $400 collected was the equivalent to filling on
e truck of snack items for our troops.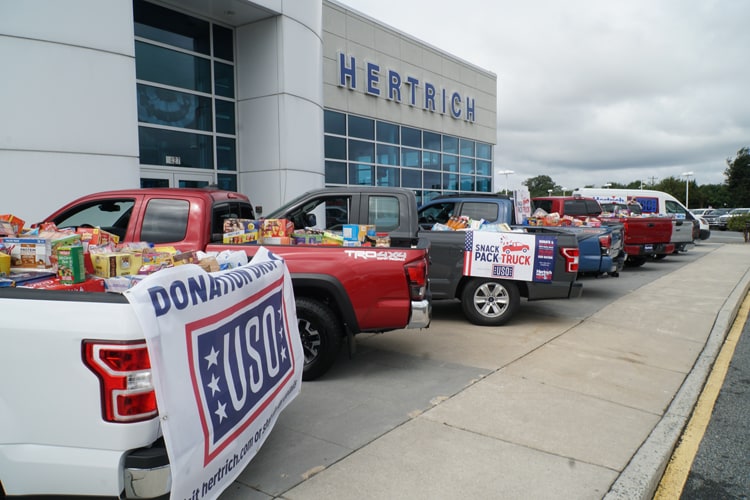 Between online donations, a $5000 Hertrich donation, money donated in the cash boxes and snack items delivered to our dealerships, we proud to share we exceeded our 18 trucks of snack donations last year with the equivalent of 21 trucks of snacks this year!
These snacks will be used by USO Delaware at the USO lounge, to support our National Guard when they are on duty, to support Military families affected by the pandemic and will be used at USO events.
We would like to thank everyone who donated in support of USO Delaware and helped us (virtually) Snack Pack 21 trucks! USO Delaware is an incredible organization and we are honored to be able to support them each year in the work that they do for our Military members.