Today is National Education Support Professionals Day. This day falls during American Education Week and serves as an opportunity to recognize support professionals who provide essential services to our students and serve a critical role in their education. Here at Hertrich, we are proud supporters of education. We are honored to recognize not just teachers, but support professionals as well. Last year, Talbot County School District launched a program to recognize a Support Staff of the Year in addition to their Teacher of the Year. We were excited for the opportunity to surprise the winner with the use of a new vehicle for the year. The first winner of the honor was Tonya Hayman, an instructional assistant who also manages the in-school suspension program at Easton Middle.
The current Talbot County Support Staff of the Year is Mr. Oliver McKinney, the security officer at St. Michael's Middle School.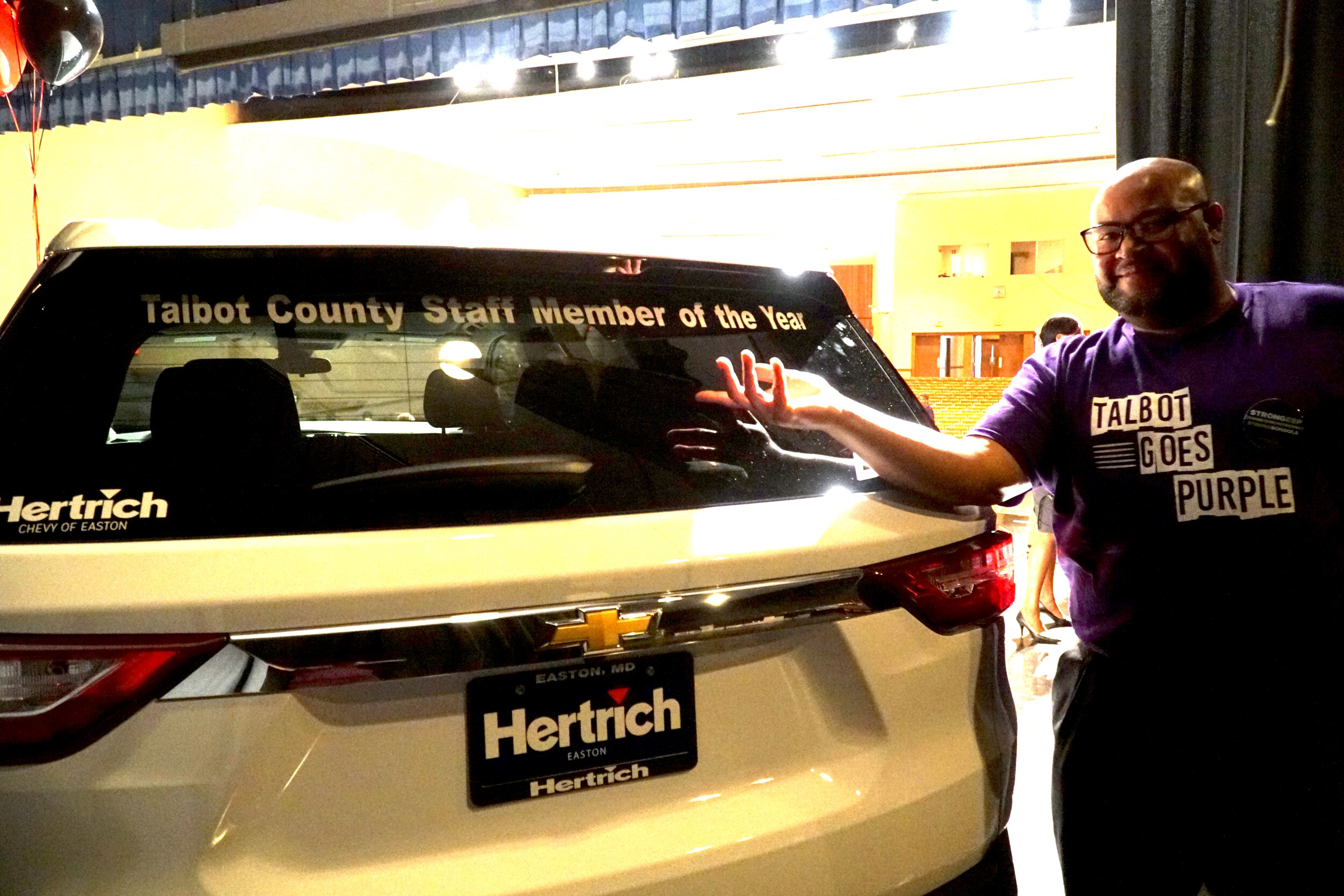 ?
We would like to thank both of these individuals for their contributions to the students of Talbot County. We would also like to celebrate National Education Support Professionals Day by thanking all of the support professionals in our school districts for time and energy they put in to serving the students in our communities every day.